The restoration of sacred Catholic statues to their original glory.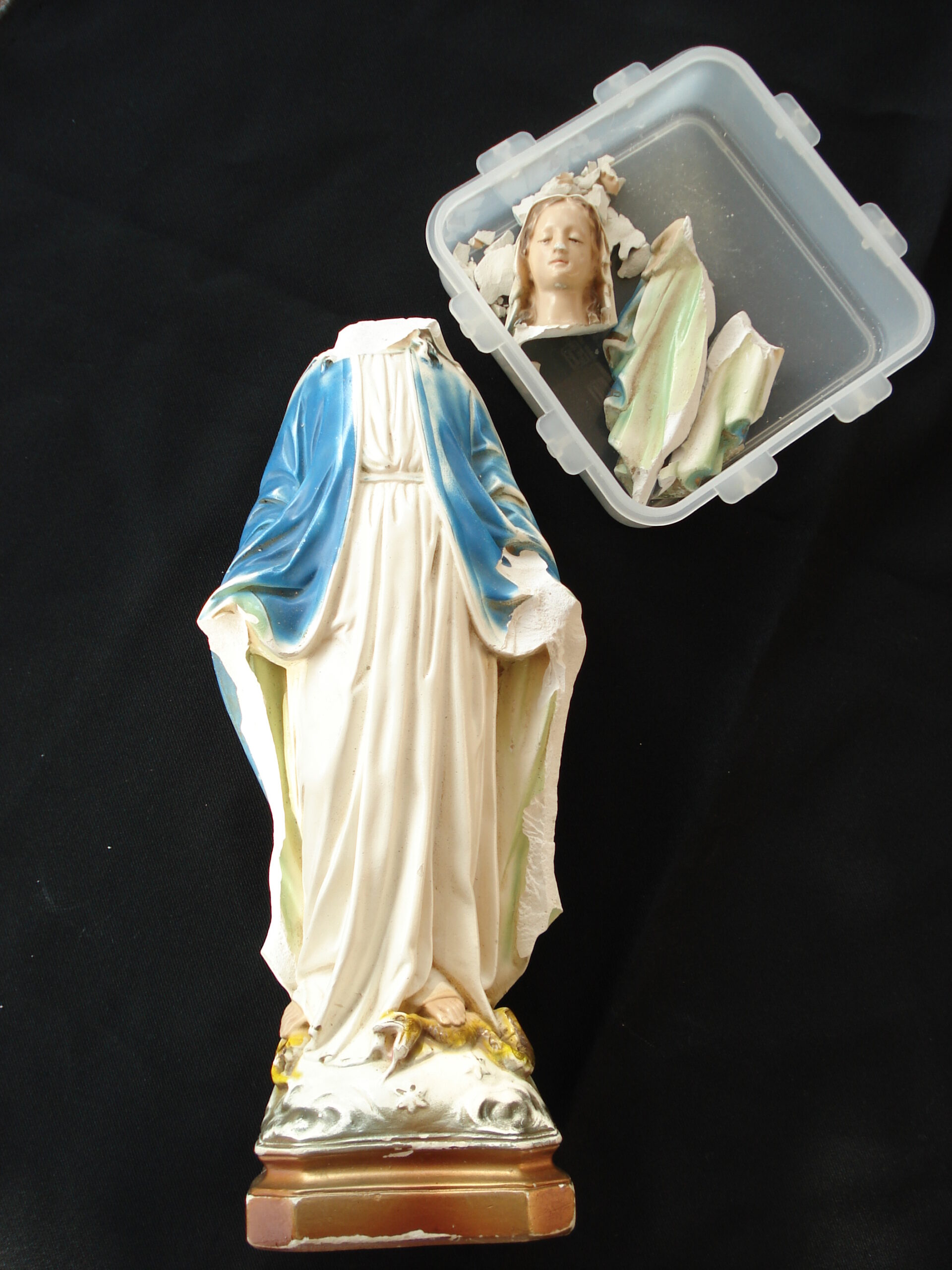 If a statue is broken, You may feel like you have to throw it out. This statue was broken into numerous pieces and missing a hand.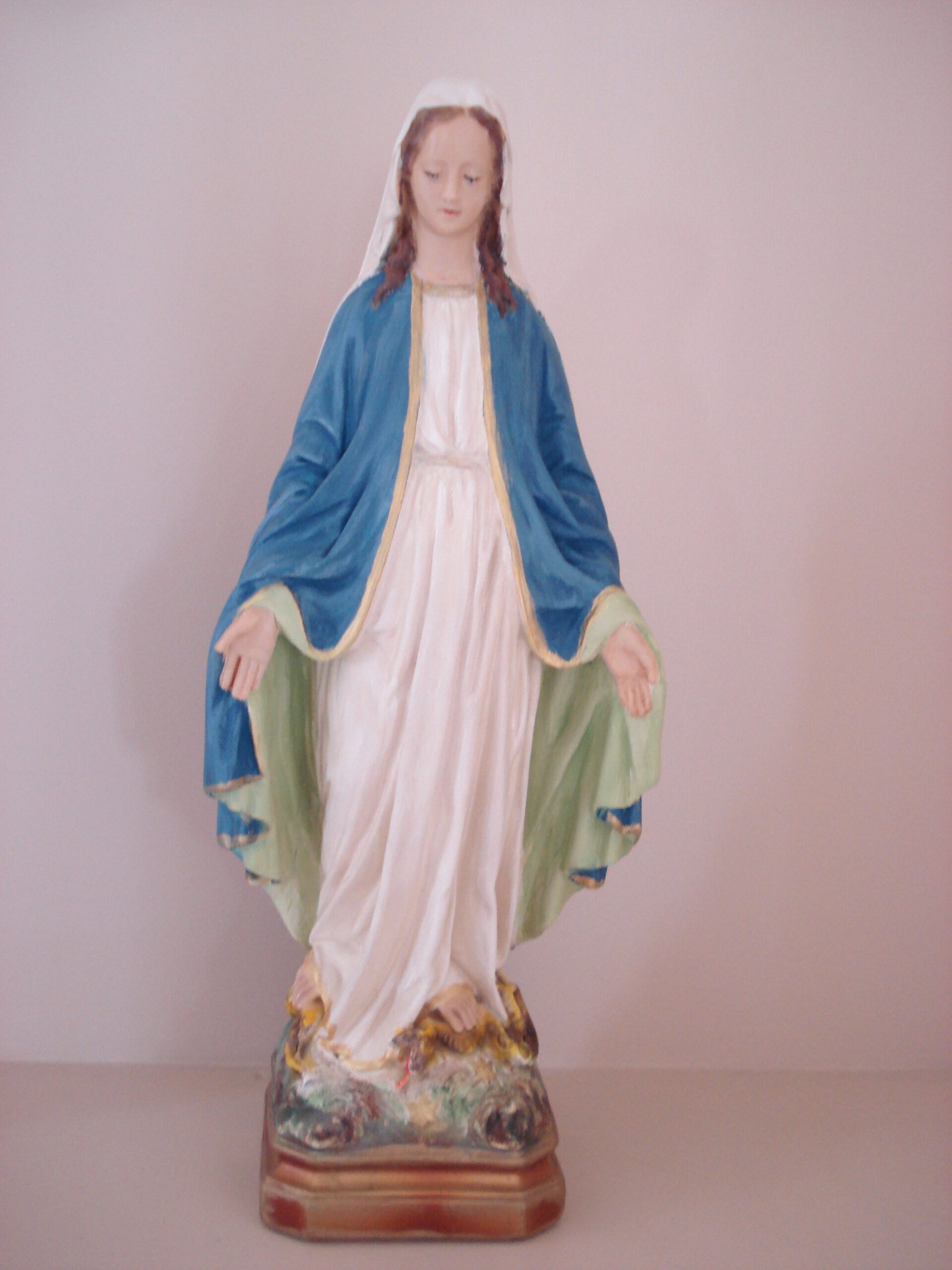 I carefully filled in all the cracks and missing areas and rebuilt a hand.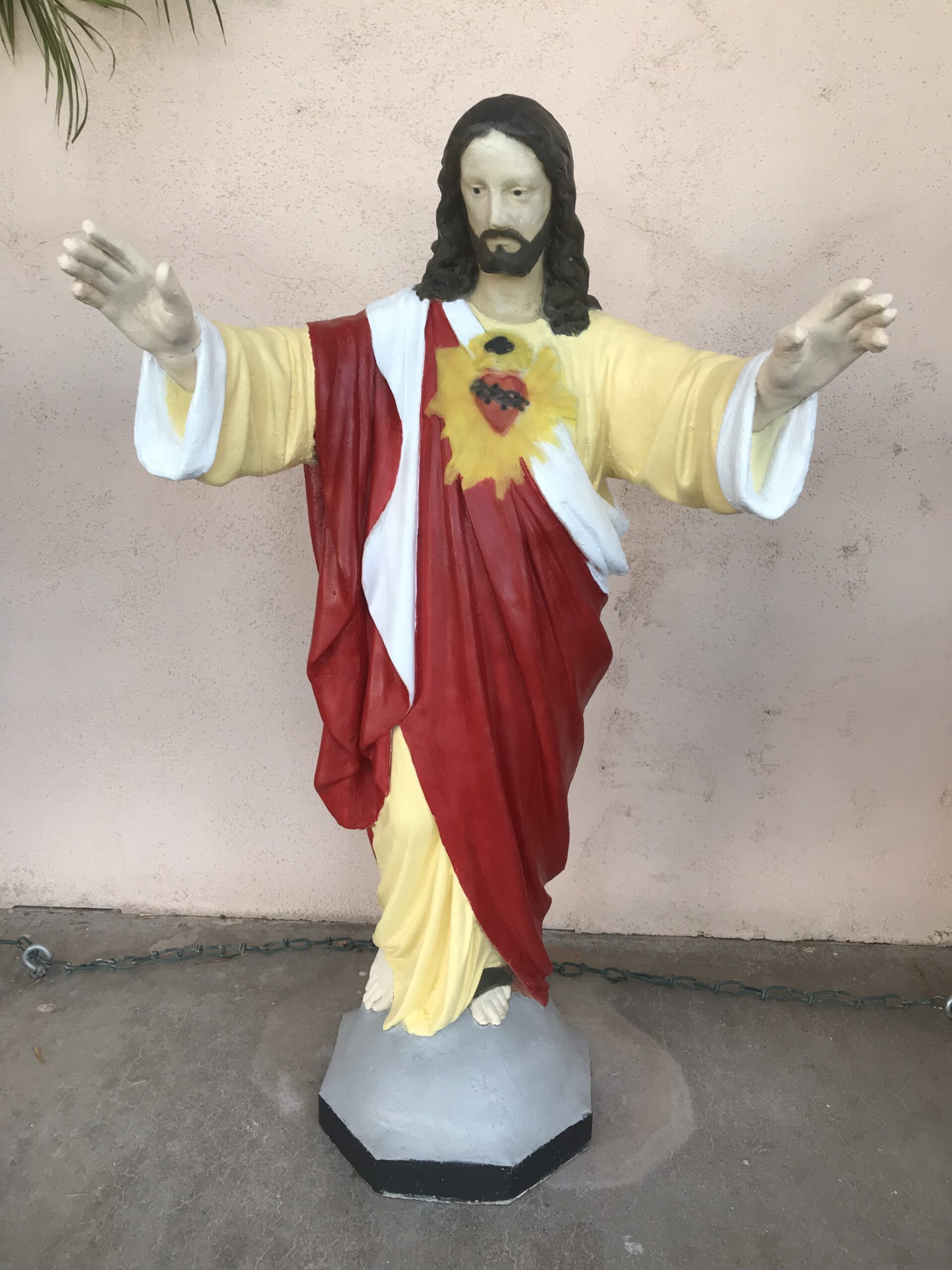 This Statue was weathered in the Arizona sun. It was missing 2 fingers and had a large crack at one shoulder.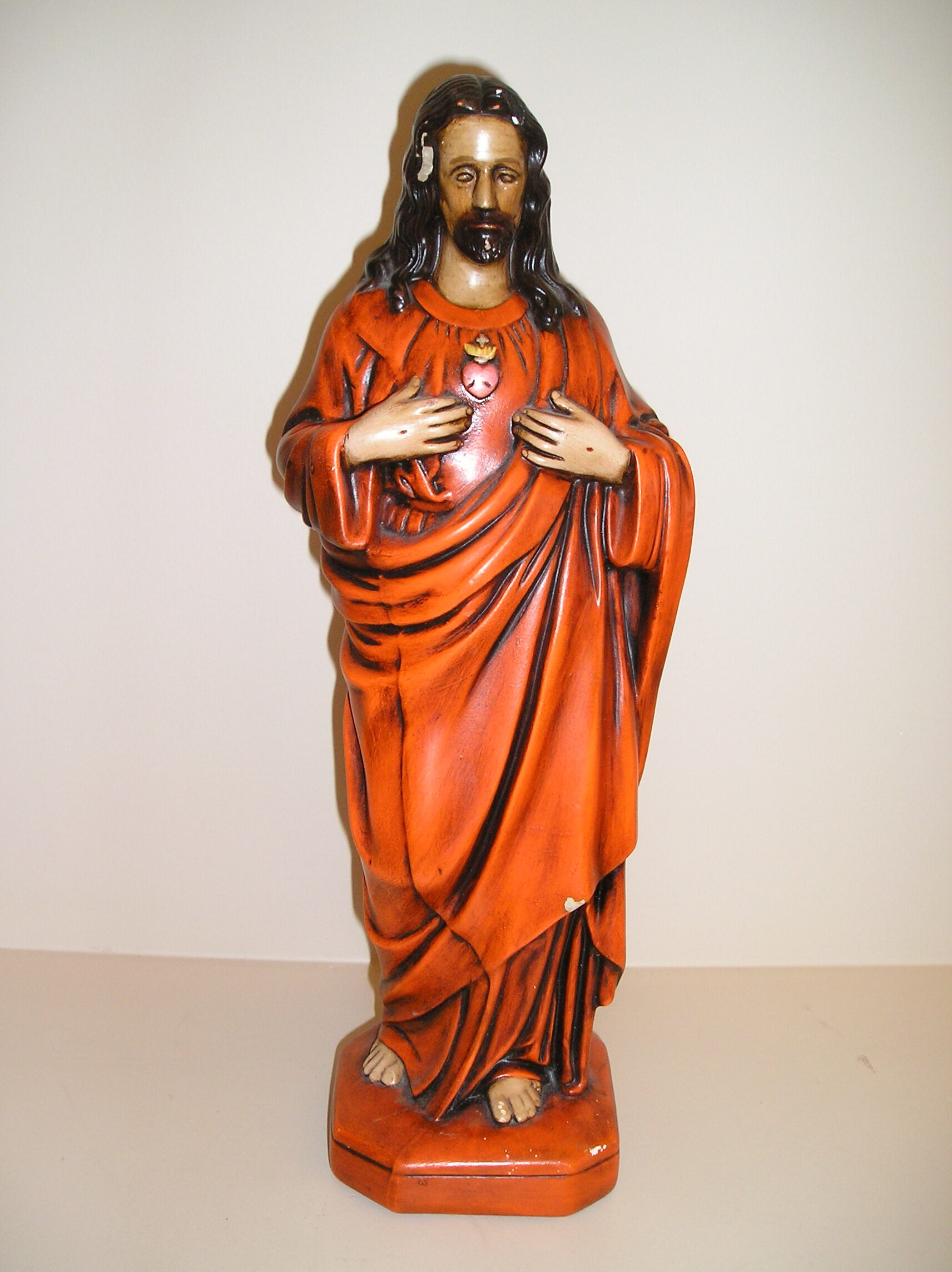 My sister didn't like the color of this statue and it had some bumps and bruises.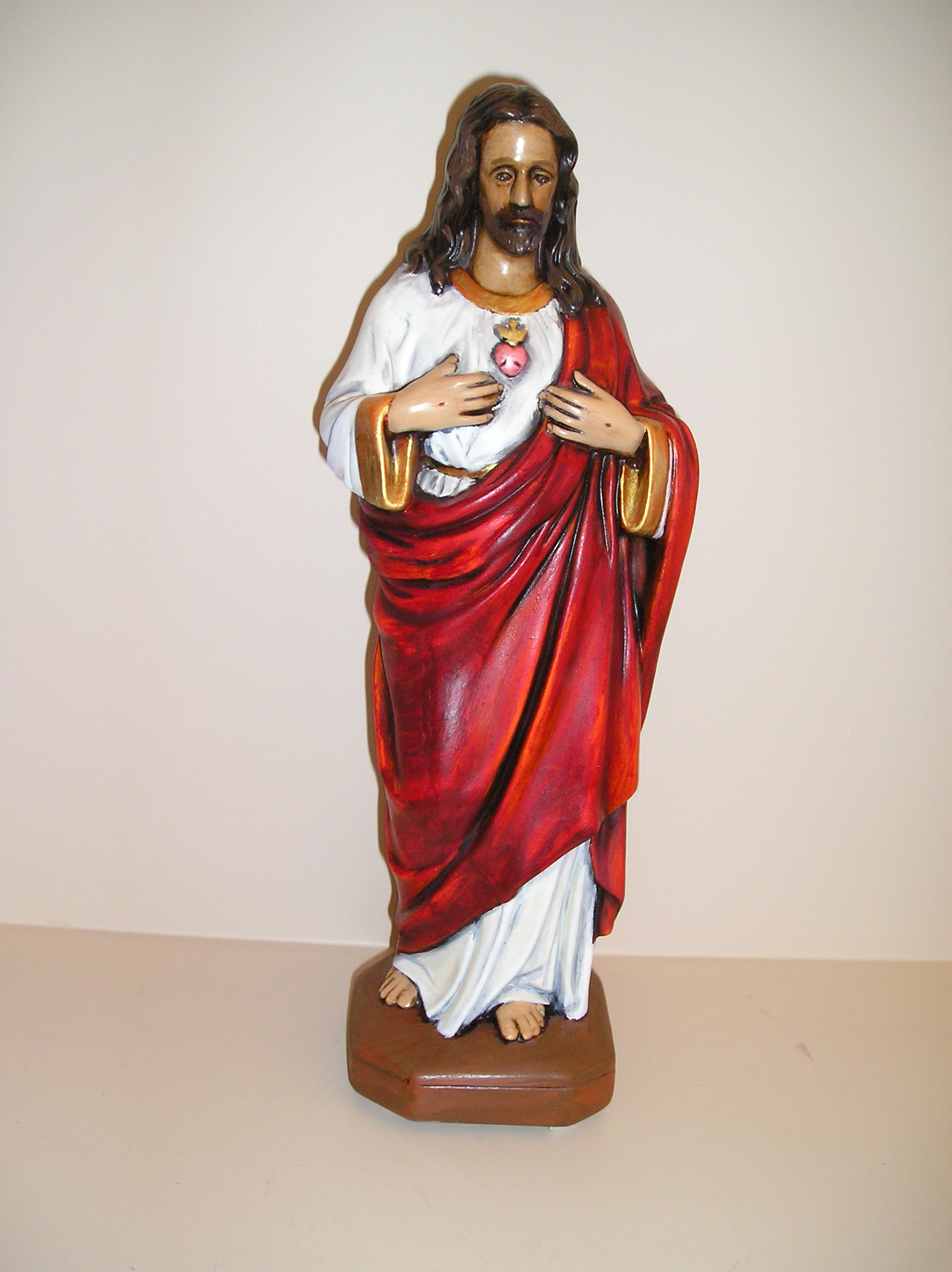 I repainted it to the more common red and whites of Jesus's robes.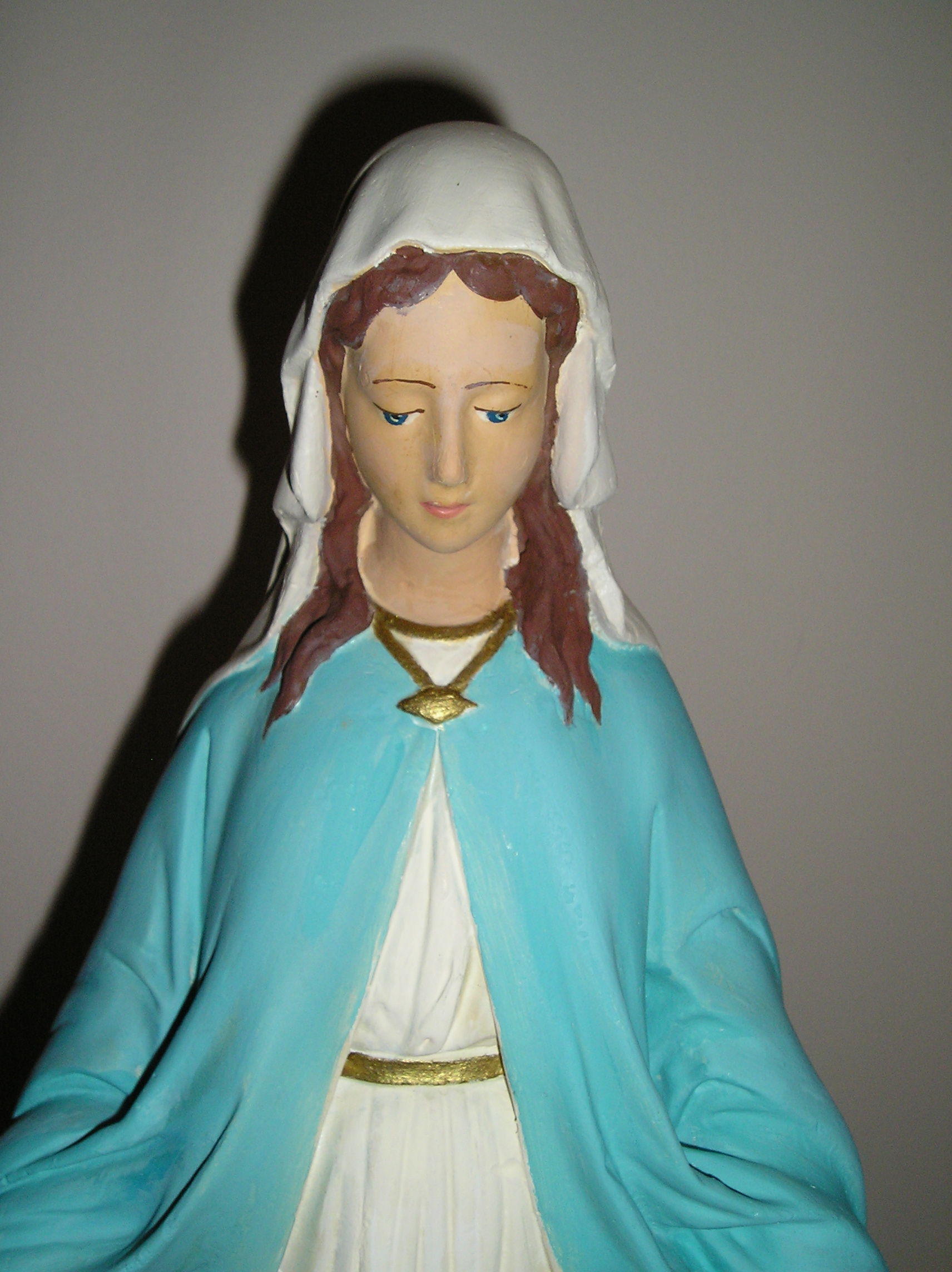 You're gonna love them!